Set the Schools Free is a blog dedicated to changing the conversation about public education in Kansas City through thoughtful, fact-based analysis.
The blog's name comes from an op-ed I authored for the KC Star in January 2016. I wrote that KCPS schools can't truly compete with their charter school counterparts as long as key decisions that affect their schools — in particular staffing, curriculum and budget — are made by the central office, far from the students and communities KCPS serves.
I believe there's a middle path between an all-KCPS and all-charter district – one that captures the strengths of a centrally-coordinated school system while taking advantage of the flexibility and autonomy of the charter school model. A system better equipped to serve all families well.
But finding this middle path requires looking beyond the politics and constraints of our current school system to develop a vision for what public education in Kansas City can be.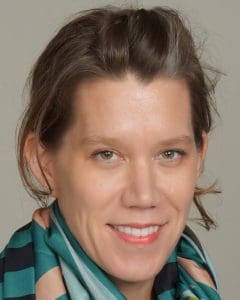 About me:  I'm Rebecca Haessig, a resident of Kansas City, Missouri and a parent of two young boys – one of whom attends a public charter school.
For the past few years I've been at home with my children; previously I was Director of Education Initiatives at the Kauffman Foundation in Kansas City, and was a Strategy & Organization consultant with the consulting firm Booz Allen Hamilton in Washington, DC. I also worked for the National Democratic Institute for International Affairs, first in Washington and then in the Middle East, to help strengthen civil society organizations in the region. I have a Master's in Public Policy from Harvard's Kennedy School of Government.
My background in public policy, coupled with my experience in education philanthropy and public sector consulting gives me (I'd like to think) an interesting perspective on some of the challenges we face with public education in our school district.
More than anything, this perspective gives me a sense of possibility and optimism – that if our school system isn't producing the outcomes we want for all children, it's possible to design and organize a system that will.
I have a lot of ideas. I'll be using this blog to share them. I'd like to hear your ideas, too. You can reach me at settheschoolsfree[at]gmail[dot]com.